The Children of the American Revolution group Amanda belongs to arranged for a tour of Burgh Bees, an apiary located near downtown Pittsburgh, with a mission of education and the promotion of beekeeping.
Amanda and Abby were so excited to visit the apiary. They (and we) learned a lot, got to experience what it's like with literally thousands of bees flying around, and even got to taste to honey freshly-dripped out of the hive through our veils. It was fantastic. Not sure if me or the girls had the most fun.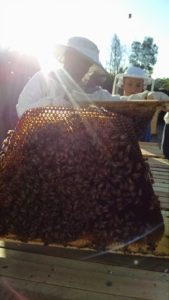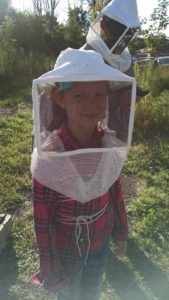 The staff at Burgh Bees couldn't have been nicer, and I even got a lead on their Fall Beekeeping 101 course in October. Wild horses (or swarming bees) couldn't keep me away.
After the tour Amanda was asked to write an article for the Children of the American Revolution newsletter. Way to go Amanda!